While PJ's are a must, and reading and playing board games is a do, we're unwinding this holiday season with an easy yet decadent, cozy & comforting cheeseboard made together with Castello. 
Disclaimer: This cozy & comforting cheeseboard was sponsored by Castello Cheese. All opinions are our own.
Decorating the tree, baking cookies, shopping lists, wrapping gifts, Christmas movies, family gatherings, and everything but a partridge in a pear tree — this is holiday, and while it's easy to get overwhelmed by gift lists and grocery lists, Philip and I always set quiet time aside for us during the season's hustle and bustle.
For us, unwinding includes transforming our living room floor into a cozy & comforting haven filled with pillows, blankets and candles, where PJ's and warm socks are a must, and reading and playing board games are a do. This year's menu consists of mulled wine and a cozy & comforting cheeseboard made together with Castello.
When curating a board the most important thing is the variety of cheeses, textures and flavours that anchor your platter. For our cozy & comforting cheeseboard we opted for the classic trifecta: Castello's soft Double Crème White, medium Extra Creamy Danish Blue mould cheese, and hard Tickler Extra Mature cheddar cheese.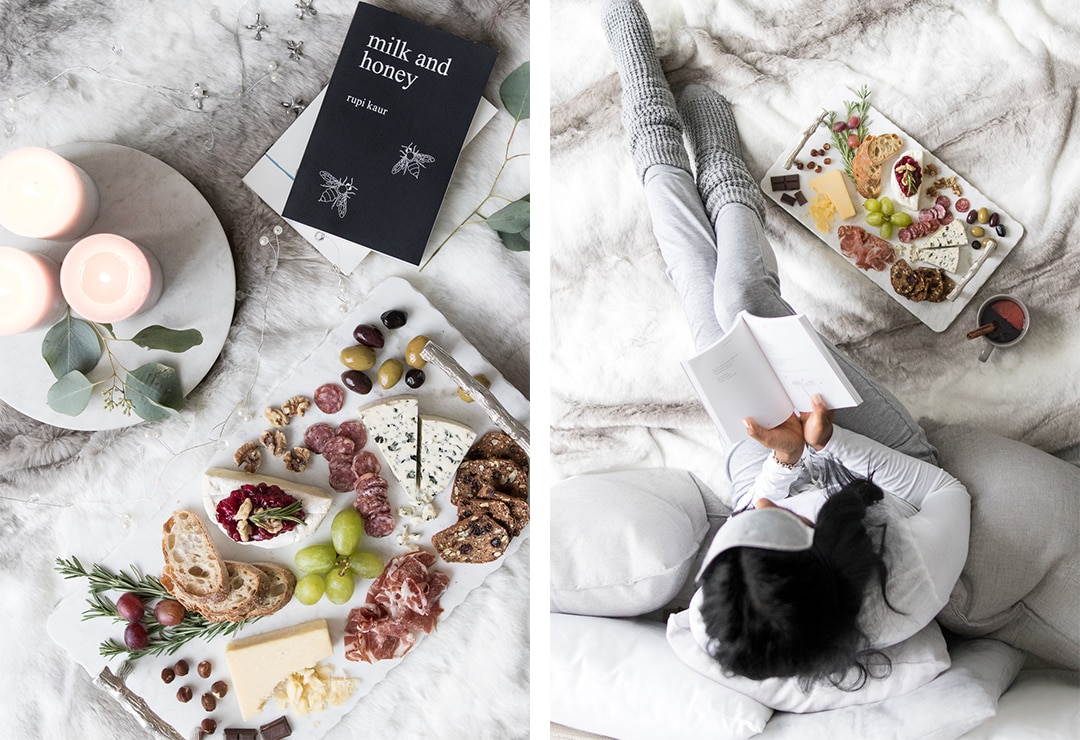 Double Crème White: a melt in your mouth cheese with seductive notes beneath a thick and velvety case. We love a bit of extra drama on a cheeseboard, so we sprinkled a touch of holiday to this cheese with a cranberry + pomegranate sauce adding a warm and rich texture to this already silky cheese. Together the velvet notes of the cheese with the warm holiday sauce evokes a true Christmas moment in every bite.
Extra Creamy Danish Blue: an aromatic cheese flavoured with extra fresh cream to add to it's richness and texture. This blue mould pairs perfectly with nuts, and fruit and has a sweet and salty finish which is one of our favourite profiles of a blue.
Tickler Extra Mature Cheddar: a sweet and tangy cheese aged for up to 18 months, pairing perfectly with red wine (or mulled wine) and bread. For us, cheddar is a always obvious inclusion on our cheeseboards and adds an element of elevated nostalgia as it relates back to classic childhood favourites. This cheddar in particular was a perfect pairing for rosemary crackers and olives.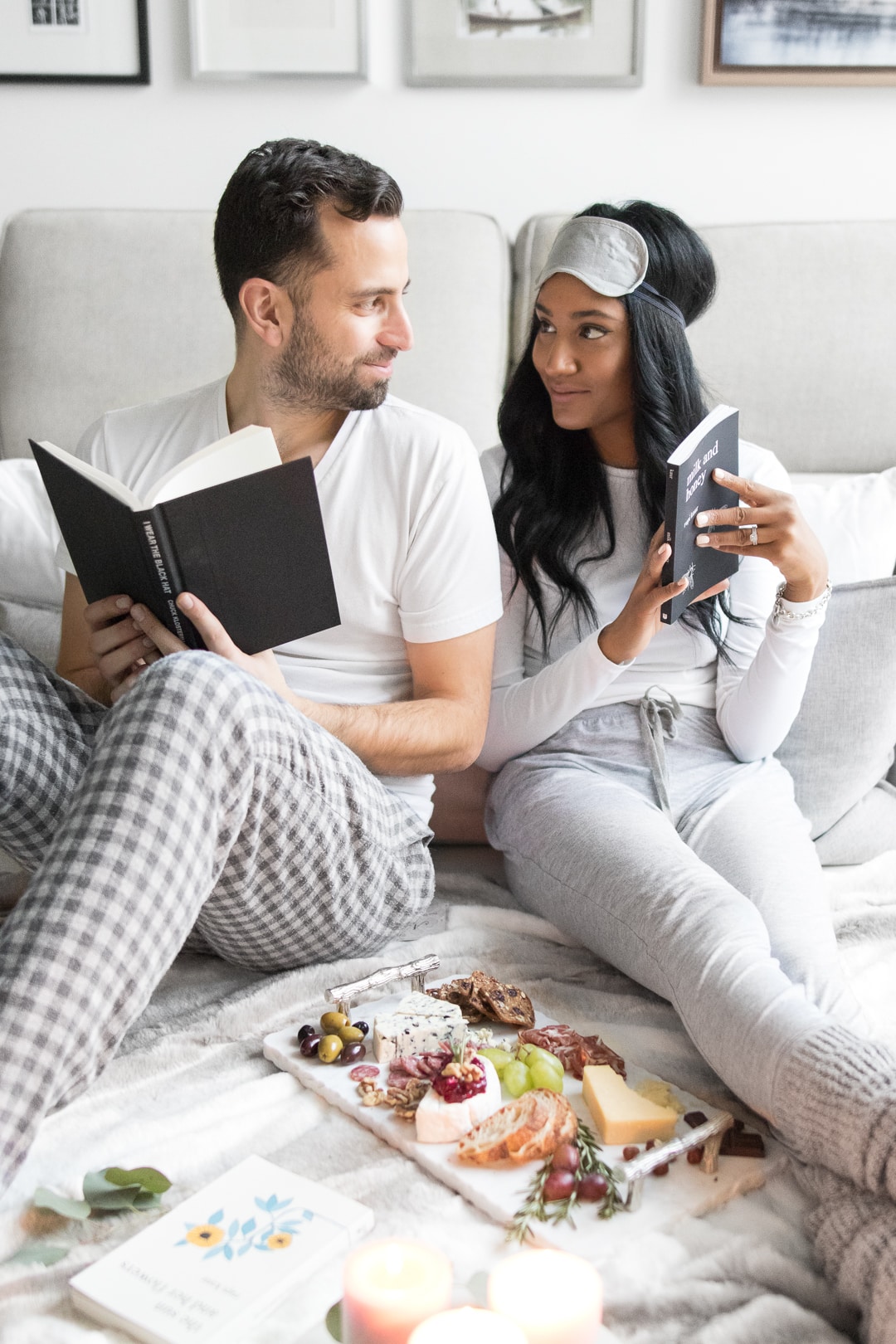 Paired with capocollo, prosciutto and cured sausage and a variety of snacks perfect for lounging around including grapes, nuts, olives, crackers, bread and a few squares of dark chocolate, this cozy & comforting cheeseboard is the perfect treat to enjoy while slowing down during the holidays.
Happy Holidays and bon appetite.
Chef Sous Chef
SaveSave
SaveSaveSaveSave
SaveSave
SaveSave
SaveSave
SaveSave
SaveSaveSaveSaveSaveSave
SaveSave
SaveSave
SaveSave
SaveSave
SaveSave
SaveSave
SaveSave
SaveSave
SaveSave
SaveSaveSaveSaveSaveSave
SaveSave
SaveSave
SaveSave
SaveSave
SaveSave