We're sharing our favourite picnic tips and our favourite summer activities while dining alfresco with a picnic blanket, charcuterie and a bottle of bubbly wine.
It's officially summer here in Toronto and we've passed (knock on wood) the damp and muggy spring rain. It's safe to say we're living the blue sky, sun in our hair, 30° cliche weather where shorts, sundresses and hats are a wardrobe must. And with good weather comes one of our favourite things about summer; dining alfresco with a picnic blanket, simple yet decadent dishes and crisp, bubbly prosecco.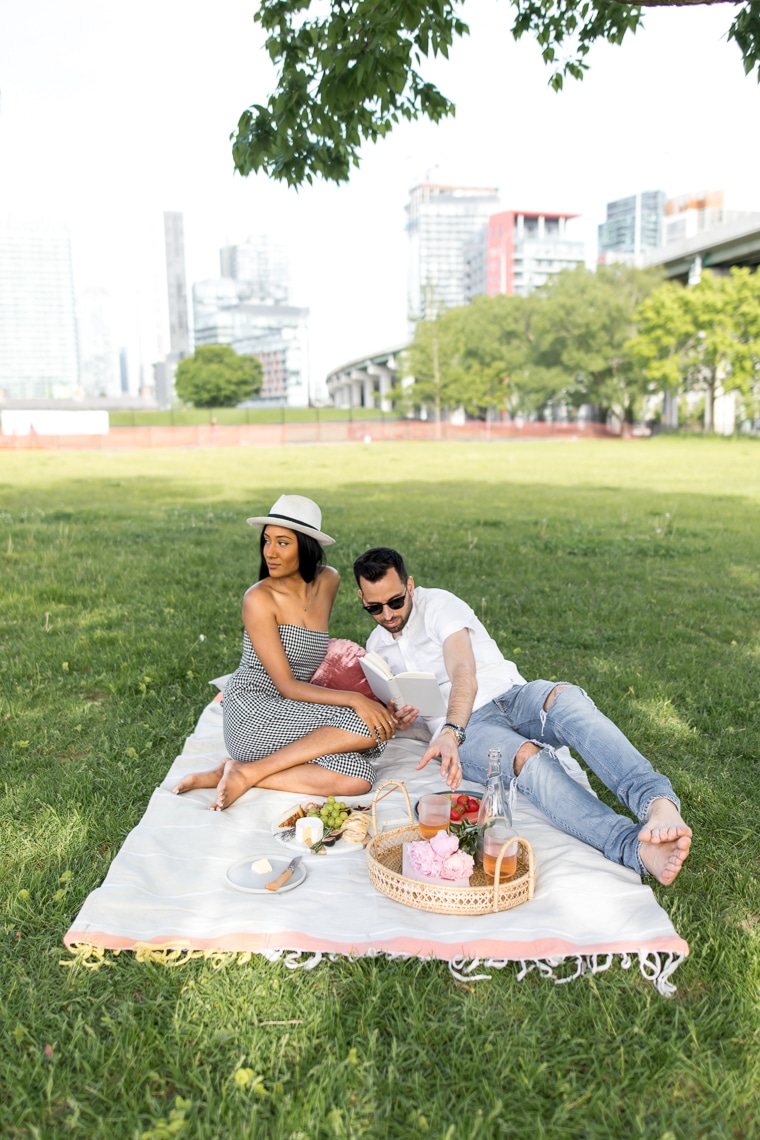 But what makes a memorable picnic, well, a memorable picnic? We're sharing our top picnic tips from beginning, middle and end to ensure perfect picnics every time.
"A picnic is more than eating a meal, it is a pleasurable state of mind." - DeeDee Stovel
1. Location, location, location
Whether it's in the park, by the beach, or in your own backyard, the location of your picnic should be in a comfortable, flat and perfectly shaded or perfectly sunny spot (or something in between).
Find a spot that allows for easy eating, fun activities and enough room for you to stretch out and relax under the blue sky. Plus, bonus points if you find a spot that's partially blocked from the wind, because sand and/or grass and/or gravel does not count as farm to table eating.
2. Set the Scene
Whenever we're having a picnic one of my favourite things to do is set the scene. A large picnic blanket and pillows make dining on the ground much more comfy and relaxing when paired with an awesome playlist.
Other accessories like cloth napkins, pretty dishes, cutlery, serving utensils and servings boards make dining outside more elegant and memorable. Be sure to pack an extra bag to put all your dirty dishes in once your meal is over.
3. Well Prepared Dishes
At the heart of every memorable picnic is a delicious and satisfying meal and the best meals are the ones that can be made ahead. Our recipe for the perfect picnic meal includes the 3 S's: snacks, salad and sandwiches. Not only can they be made days in advance of your picnic, but can be made in bulk and are simple enough for everyone's tastes.
We recommend a charcuterie board with a few different textured cheeses, meats, grapes, olives and jellies. Style your cheese board the night before, wrap it up and pack it in the cooler. Don't forget to pack cheese knifes and crackers or crostini. The best part about a charcuterie board is that it can be used as your appetizer and brought back out for dessert. Just be sure to fill in the empty spots with chocolate.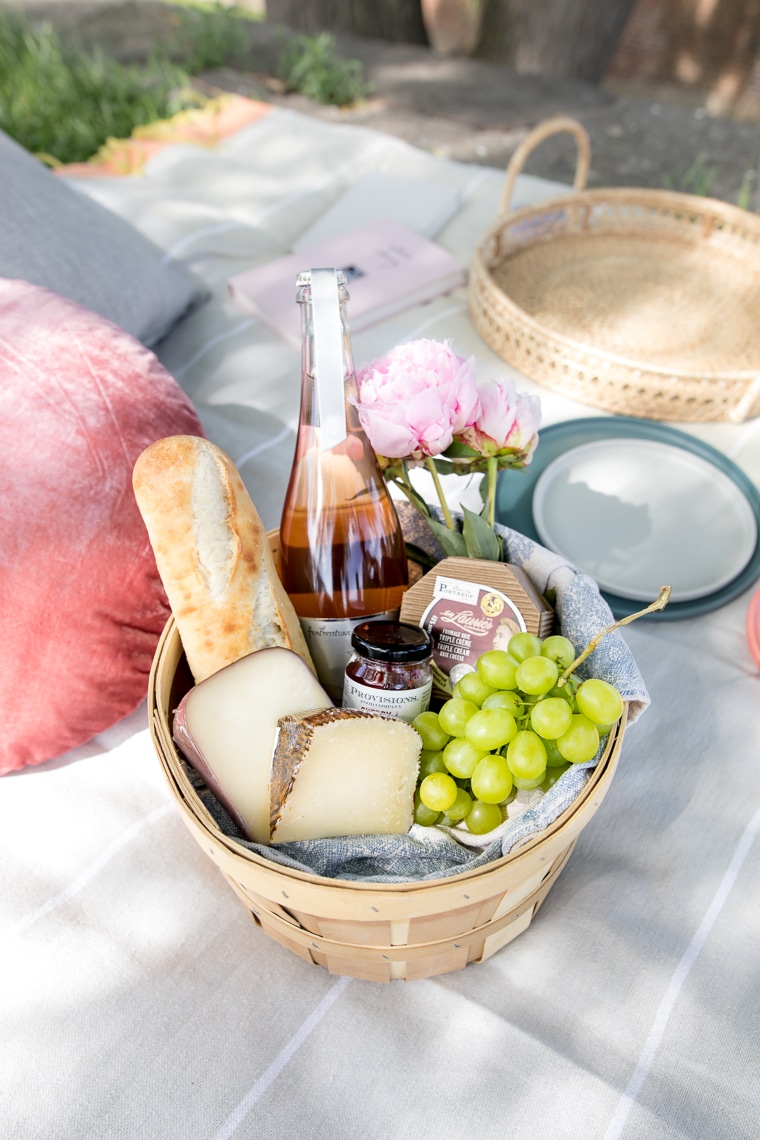 [sp_index title="Recipe Inspiration" cat="al-fresco" display_date="no" cat_link_text="All Al Fresco Recipes" ]
Tip: wrap your sandwiches in craft or parchment and tie a string around it to help keep its shape when travelling. Plus, it's super cute, making your sandwiches look like they are straight out of France.
4. Drink Plenty, Drink Responsibly
No picnic is complete without a little bubbly. Our all time favourite is sparkling wine. There's something exciting about popping a bottle and carefully pouring as the bubbles erupt. Served as an aperitif with a decadent charcuterie board the bubbly might just be the star of the picnic.
Tip: freeze a few strawberries or raspberries and toss them into your glass. Not only will they help keep your drink cool but it's a lovely touch and sure to impress.
5. Disconnect and Be Present
A picnic is only as good as how present you are. Put your devices away and disconnect from wifi to reconnect with nature. Be sure to think of a few fun activities to keep you busy and phone-free while on your picnic.
We love packing a good book, a ball to throw around, a deck of cards or a few badminton rackets. Keeping yourself entertained on a picnic adds to the experience and makes it memorable.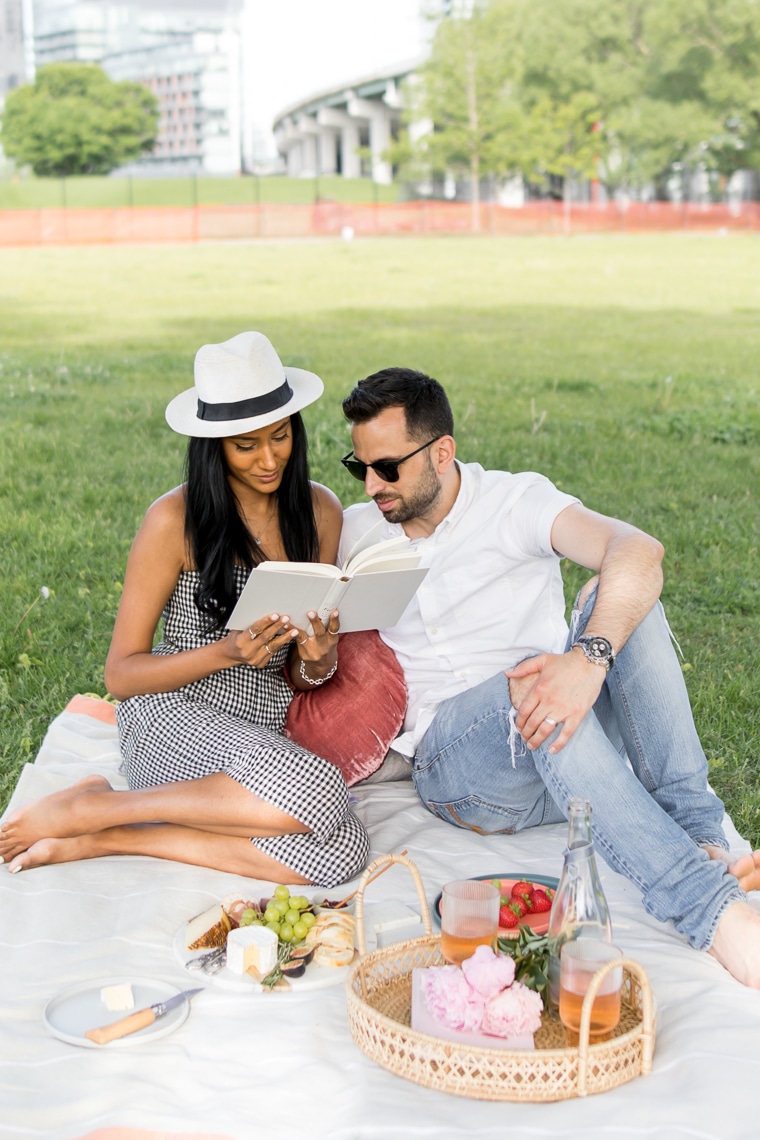 SaveSaveSaveSaveSaveSaveSaveSaveSaveSaveSaveSaveSaveSaveSaveSave